Yoga Study Programme
"All is clouded by desire: as fire by smoke, as a mirror by dust, as an unborn babe by its covering."
Bhagavad Gita
"This world is composed of reality and unreality and bears throughout the stamp of its origin (the Almighty); it is composed of unity and duality, yet is free from both."
Vasishtha
2018 Theme – Choice versus Mastery
BREAKING THE GRIP OF IGNORANCE
स्वयसवाही णवदुषोऽणऩ तथारूढोऽणबणनवशे: ॥ ९॥
II.9 Insecurity is the inborn feeling of anxiety for what is to come. It affects both the ignorant and the wise.
– T.K.V. Desikachar, Patanjali's Yogasutras, An Introduction
This programme runs over 4 residential weekends during the year, costing €245 per weekend per person sharing, single room available for €295, plus one cleansing weekend and one week of yoga (see below for prices). These weekends can be participated in on a one by one basis. Starting Friday evening at 7pm and finishing after lunch on Sunday 3pm. Teaching, accommodation and food all included.
2018 Dates & Themes
"Good times come and go. And the bad times do the same. Still, we spend much of our time and energy trying to get the good times back. We fail to notice that the good time arrives of its own. Likewise the bad times appear even though we spend much time and energy trying to keep it at bay.
We don't want bad times, of course. But bad times are out of our control as much as good times. The times we don't want will come (and go) no matter what we do to control the situation. The good times will do the same. Thus, beyond just simply living fully in each moment, we should realize that such control is impossible, a pipe dream.
This doesn't mean we shouldn't set things up for the future. It does mean that we would do well not to become attached to particular outcomes. We'd do better focussing our effort on being present rather than on isisting on what the future must be.
Breaking the grip of ignorance and craving comes with just seeing, not with doing something particular about it. Once you see, your course of action will naturally follow."
Steve Hagen, "Buddhism Plain and Simple", Penguin Books 1997
12 -14 January 2018
9 – 11 March 2018

To act or not to act is never the question. You can't help but act.

18 – 20 May

The Germans have an expression, "Whoever has choice,has torment." Can freedom be defined as the maximization of choice?

July 7 – 14 2018 – Yoga Week
21 -23 September

What is the difference between wanting and craving, picking and choosing?

16 – 18 November 2018

Who am I? What am I doing here? Can I control my destiny?
Now is the time – Hafiz
Now is the time to know
That all that you do is sacred.
Now, why not consider
A lasting truce with yourself and God.
Now is the time to understand
That all your ideas of right and wrong
Were just a child's training wheels
To be laid aside
When you can finally live
With veracity
And love.
My dear, please tell me,
Why do you still
Throw sticks at your heart
And God?
What is it in that sweet voice inside
That incites you to fear?
Now is the time for the world to know
That every thought and action is sacred
This is the time
For you to deeply compute the impossibility
That there is anything
But Grace.
Now is the season to know
That everything you do
Is sacred.
---
A appreciation received on 30/11/2016:
Hi Marlene
Thank you for the email. I came to one of your weekends this time last year. It was my birthday on the Sunday. It was my birthday again yesterday and add i was reflecting on the year I knew I had to thank you.
The weekend last year changed so much for me, or maybe it cleared a lot up. Either way, I've had a fantastic year and I attribute this to the magical weekend in Slí na Bande.
I'm away this weekend but I'm hoping to come early in 2017 for a weekend.
So thank you again, I hope 2016 treated you well. Have a lovely Christmas and New Year and hopefully I'll see you in 2017.
Catherine
---
"For language to have meaning, there must be intervals of silence somewhere, to divide word from word and utterance from utterance. He who retires into silence does not necessarily hate language. Perhaps it is love and respect for language which imposes silence upon him. For the mercy of God is not heard in words unless it is heard, both before and after the words are spoken, in silence."
– Thomas Merton, Philosophy of Silence.
---
INTRODUCTION
The new title for the yoga study programme 2015 is a continuation of the 2014 theme, Testing Yoga. It continues to be inspired by the notion that the practice of yoga has somehow more in common with a science research project than with a spiritual ritual.
A scientific research project has an object of study, it has a method and it records its observations.
The object of study in Yoga is "WHO AM I?"
The aim is described in Yoga Sutra's Chapter I, the method is described in the Chapter II and its results recorded in Chapter III and IV.
What makes yoga different though is that yoga is a personal practice. We can talk, write and do research about yoga but without personal practice we cannot testify to its efficacy.
Yoga has to be practised in order for its philosophical support to be understood. In other words the theory of yoga cannot be applied. It is through the practice that the spiritual underpinning reveals itself. In yoga we become our practice. If we only practice on the physical plane, we will become more physical. If we want to become more spiritual, or operate on a higher mental plane, we practice for the mind and on the mind.
Research in yoga is always subjective and its practice brings one to the abyss of what may be known. We practice yoga with faith but without giving up the scientific spirit.
Even though yoga is a solitary practice, nobody can practice for us, the support of the community cannot be underestimated. So the goal for this YSP is how do we create and support a community in which yoga might happen.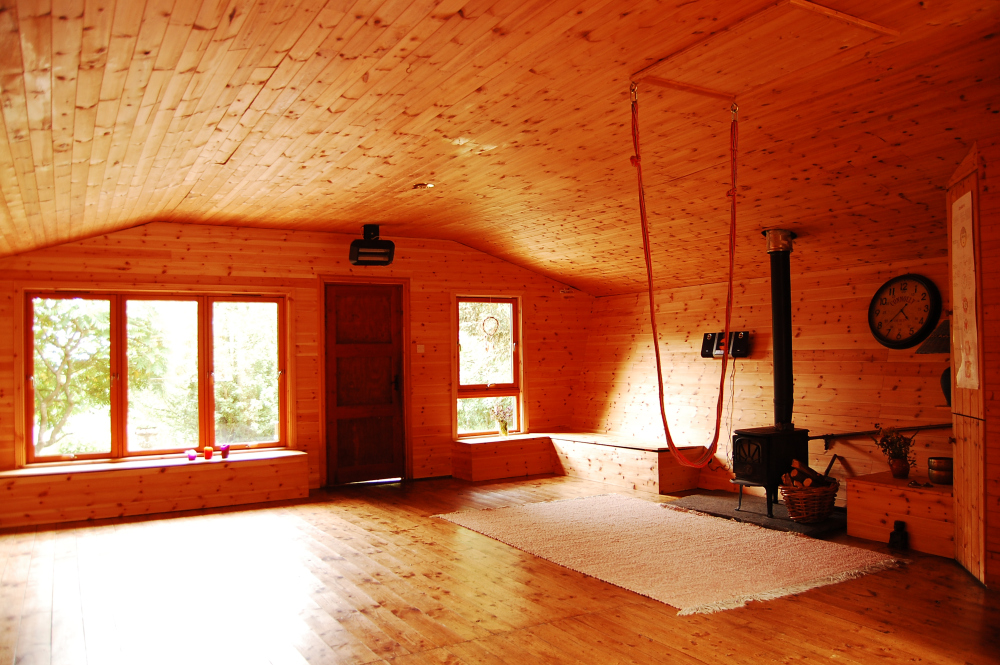 OBJECTIVE
This programme creates a space for exploring yoga and its practice. It aims to provide a space to investigate provocative ideas, thought-provoking theories and to learn about ourselves as well as the world around us. The programme actively engages with the beliefs and concepts that tend to inspire us and ground our practice but also with those we disagree. It is designed to stimulate our curiosity and to help us formulate our own possibly contrasting notions.
HISTORY
The Yoga Study Programme has been running annually since 2000. Over the years, it has investigated what our yoga practice is all about. Is it the skill of the craftsman? Is it a trade? Is it a knowledge that can be transmitted from a master to a student? Is it the search for the ideal?
Some participants have been with this programme since its inception, which says something about their commitment, the value of participants' contribution and the merit of the programme in terms of the opportunities it offers for study and for self-exploration.
FUNCTION
The programme aims to create a community that is interested in research/investigation. Over the years we have formed a group of practitioners that support and aid the development and learning process of all participants. The close-knit dynamic of our long term practitioners breeds a greater level of openness and sharing which is extended to newcomers alike. This group is different because participants get invited to contribute their skills and knowledge to the programme.
The course is culturally informed. In the past, people have contributed their knowledge of Irish Mythology, Theory of Evolution, and education in Irish monuments.
FORMAT
Programme participation is set up in an eminently democratic way and the course encourages each member's singular exploration of the metaphysical aspects of yoga. It is indexed simply on the interest each participant has in the practice of yoga and the desire to come to grips with the teachings. There will be a number of presentations by those already involved in the programme, sharing from their own experience and learning. There will be opportunities for all participants to present their interpretations and questions.
The philosophical concepts introduced in the programme are occasionally supported by showing contemporary films. These films are used as the platform to spark discussion.
Examples of films watched on previous weekends include –
WHO IS THIS COURSE FOR?
The word "yogi" means "to realize the wisdom of pure awareness." This course is for people who are interested in educating themselves and expanding their view of the world.
This course is for people who are curious, who are excited by exploring provocative ideas in an open-minded way.
There is no previous knowledge of yoga required.
WHY IS THIS COURSE DIFFERENT?
This course is democratic and self-regulating. The participants add a unique offering of knowledge to the course.
---
An Example Timetable
FRIDAY
7pm Dinner
8.30pm Group meeting and setting of theme
9.30pm – 10.30pm Yoga practice
SATURDAY
8am – 9.30am Yoga Practice
9.30am – 10am Meditation
10.00am – 11.30pm Breakfast
11.30pm – 13.00pm Presentation
13.00pm – 14pm Practice
14pm – 15pm Lunch
15pm – 17pm Walk
17 pm – 18pm Philosophy
18pm – 19.30pm Yoga Practice
19.30pm – 20.30pm Dinner
20.30pm – 22pm Group Process/Presentation/Film
SUNDAY
8.30am – 10am Yoga Practice
10am – 11.30am Breakfast
11.30am – 12.30am Group process
12.30pm – 13.30pm Practice
13.30pm – 15pm Lunch
Note: This schedule is somewhat flexible and can be changed according to the needs of the group.
Schedule Of Payment
People can choose from the following payment options.
Option 1:
Pay per weekend €245,- per person sharing.
Option 2:
Pay per weekend for a single room €295,- per weekend.
The format and price for the whole course has remained the same as previous years. Fees are negotiable in cases of economic hardship. It is important that money does not become the reason not to participate.
2017 Theme – Further Testing Yoga
"तपः स्वाध्यायेश्वरप्रणिधानानि क्रियायोग"
"tapaḥ svādhyāy-eśvarapraṇidhānāni kriyā-yoga"
"The practice of Yoga must reduce both physical and mental impurities. It must develop our capacity for self-examination and help us to understand that, in the final analysis, we are not the masters of everything we do."
– T.K.V. Desikachar, Patanjali's Yogasutras, An Introduction
This programme runs over 8 residential weekends during the year, costing €245 per weekend per person sharing, single room available for €295. These weekends can be participated in on a one by one basis. Starting Friday evening at 7pm and finishing after lunch on Sunday 3pm. Teaching, accommodation and food all included.
2017 Dates & Themes
"Your duty is to be and not to be this or that. 'I am that I am' sums up the whole truth."
17/18/19 February 2017
24/25/26 March 2017

What do we mean by transformation?

21/22/23 April 2017

"There is no time like the present … There is no present like time …."

19/20/21 May 2017 (fully booked)

True freedom and independence are not reflected by a stubborn attempt to go it alone, but rather by the joy of sharing personal experiences.

22/23/24 September 2017

'Words are never "only words". They matter because they define the contours of what we do.' – Slavoj Žižek

1/2/3 December 2017

"Intelligence is dynamic; how to use it creatively."
2016 Theme – Further Testing Yoga
"The universe exists in order that the experiencer may experience it,
and thus become liberated."
Yoga Room
2016 Dates & Themes
"Your duty is to be and not to be this or that. 'I am that I am' sums up the whole truth."
29/30/31 January

There is no balance, there are only balancing acts?

The gunas are a great map for navigating your way through life. When you can recognize which of these energies is at play in your life, it makes it so much easier to bring about a state of balance.

22/23/24 April

"The object of experience exists only to serve the purpose of the Atman" – Patanjali Yoga Sutras
Who decides what morality is?

27/28/29 May

"The happiness of one's own heart alone cannot satisfy the soul; one must try to include, as necessary to one's own happiness, the happiness of others." – Paramahansa Yogananda
Death As An Invitation To Freedom – Anam Cara Quotes by John O'Donohue

15/16/17 July

"What could be more insane than to oppose life itself … Say "yes" to life — and see how life suddenly starts working for you rather than against you." – Eckhart Tolle
"The decision to lead a sacred life is our own to make, everything else we get from the universe" – The Sacred Matrix – Dieter Duhm

19/20/21 August

"Never apologise for what you do well" – Anon
"Hide not your talents, they for use were made,
What's a sundial in the shade?" – Benjamin Franklin

16/17/18 September

"Would you rather be right or would you rather be happy?"

21/22/23 October

"The problem for us is not are our desires satisfied or not. The problem is how do we know what we desire." – Slavoj Žižek

2/3/4 December

"The fear of death follows from the fear of life. A man who lives fully is prepared to die at any time." – Mark Twain
2015 Dates and Themes – "The pain which is yet to come may yet be avoided."
"There are three kinds of karma: the karma which has already been created and stored up, so that it will bear fruit in some future life, the karma created in the past or in some previous life, which is bearing fruit at the present moment, and the karma which we are now in the process of creating by our thoughts and acts. Of these, the already existing karmas are beyond our control; we can only wait until they have worked themselves out, and accept their fruits with courage and patience. But the karmas which we are now creating—"the pain which is yet to come"—can be avoided. Not by ceasing to act—that would be impossible, even if it were desirable—but by ceasing to desire the fruits of action for oneself. If we dedicate the fruits of action to God, we shall gradually unwind the wheel of karma and thus avoid its pain."
– The Yoga Aphorisms of Patanjali (transl. Swami Prabhavananda)
30/31 January/1 February
27/28 February/1 March
27/28/29 March

The body never stops speaking
There is no balance only balancing acts

5/6/7 June
18/19/20 September

Karma is not what happens to you but who it happens to.

16/17/18 October

Life doesn't just happen, it requires our participation.

27/28/29 November

Everything happens for a reason. Or does it?
---
.